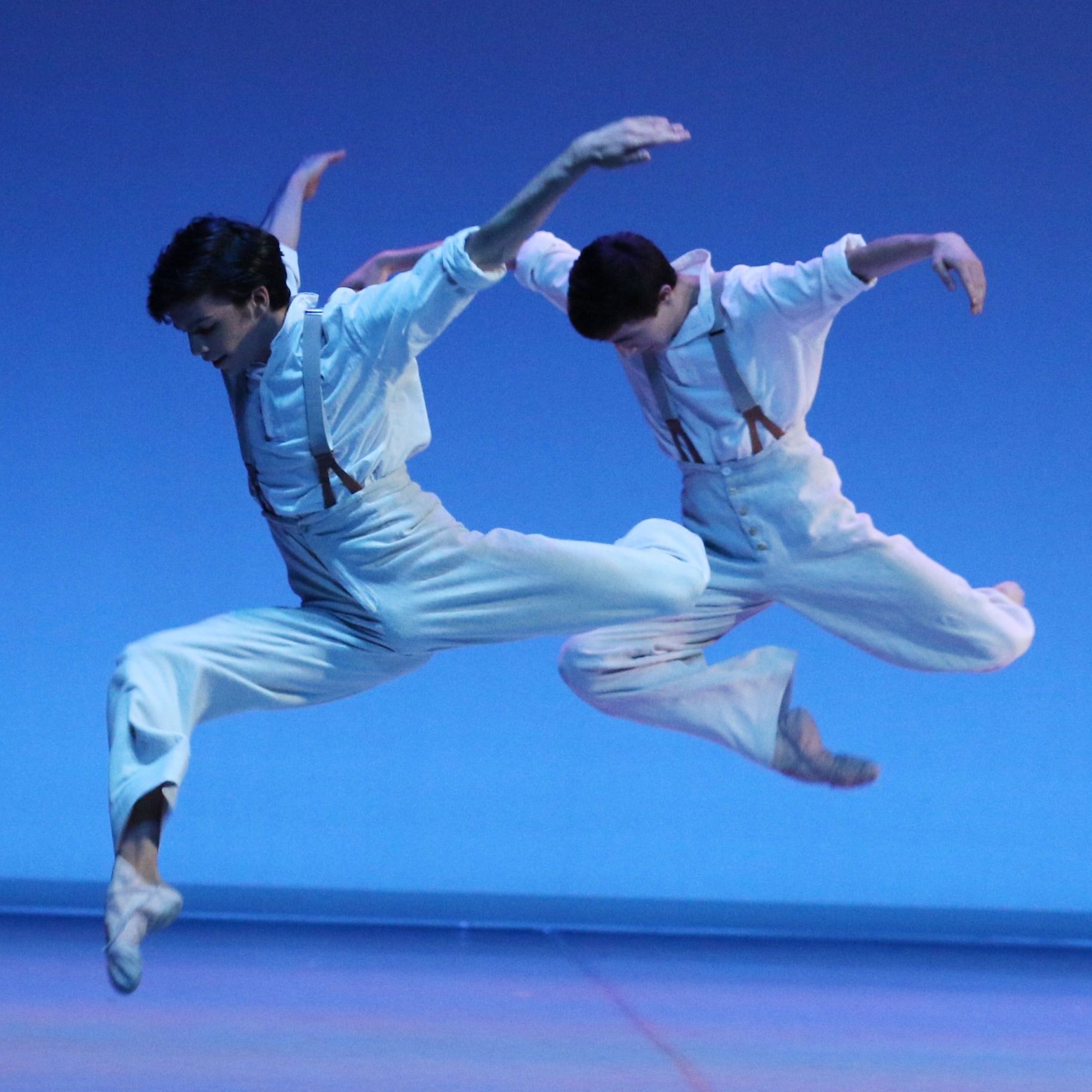 By
Anja Michalke
Yondering
Participants work on an excerpt from John Neumeier's ballet: Yondering.
In 1996, John Neumeier choreographed the Ballet Yondering for Canada's National Ballet School to the music of Stephen Foster. The title was chosen from pioneering days in America, when the first settlers made their way in the unknown west und discovered a new country. They left their familiar surroundings and everything they knew behind, looked "over yonder" and went beyond this frontier although nobody knew what to expect. This journey and the courage going beyond this frontier was known as "Yondering". The link between the word and the ballet Yondering manifests itself in the fact that John Neumeier choreographed this ballet only for students to perform and not for professional dancers.
Most of the students who dance Yondering are facing their own frontier. They have almost completed their training and are about to begin their first engagement in a professional company. These students are also looking "over yonder", looking towards their new world as professional dancers. Only these students at this time in their lives have the ability to express the feelings of this ballet. The lyrics and Thomas Hampson's interpretation accentuate the deep emotion and the innocence of youth.
Teacher: Kevin Haigen
Feb 18 + 19, 11-12 am, rooms Petipa, Nijinsky
Ballettzentrum Hamburg John Neumeier, Caspar-Voght-Straße 54, 20535 Hamburg